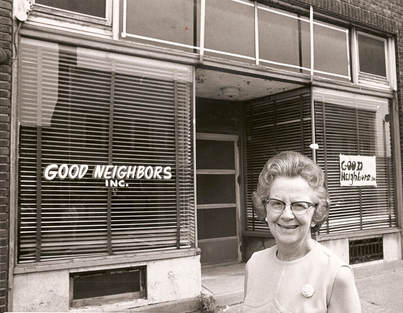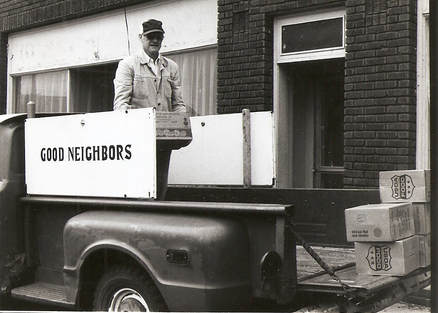 Our Mission
The purpose of Good Neighbors is to help families and individuals in times of crisis and need, with clothing, emergency food and support.
Since 1957, Good Neighbors has been helping families and individuals in the community. Laura McClure and Frances Watson started collecting clothing in their basements to help those in need.
Good Neighbors has grown from the basements of these two caring women to the first organized unit in North Hill to sixteen centers.

Currently, our volunteer-run organization operates six locations in Akron, Cuyahoga Falls, Ellet, Green and Tallmadge and is a nonprofit, 501 (c) (3), charitable organization..
Good Neighbors – Cuyahoga Falls
On June 6, 1968, the Cuyahoga Falls Unit was officially opened with the assistance of the Pilgrim United Church of Christ and the Cuyahoga Falls Baptist Church. Since that day, hundreds of volunteers have selflessly donated time and supplies to individuals and families in need throughout the Cuyahoga Falls area.
Do you need help?
If you live in Cuyahoga Falls, Stow, Munroe Falls, Silver Lake, Peninsula, or Hudson, Good Neighbors of Cuyahoga Falls can help you obtain fresh produce, frozen food, dairy items, staples and cleaning supplies. Click here for more information.
Would you like to help us?
If you would like to volunteer, make a monetary donation or donate items to help those in need, click the button below.
We are temporarily NOT accepting clothing.
We do NOT accept furniture or electrical items.
Get Involved
Get Help